Quality Management Systems
Quality Edge Management Consulting successfully takes companies through the implementation process to certification "first time" using our tested and effective approach. We do not simply provide the minimal requirements but fine-tune our services to meet the specific needs of our clients. Our knowledge, skills, openness, and customer service are unsurpassed and smooth the transition to full compliance.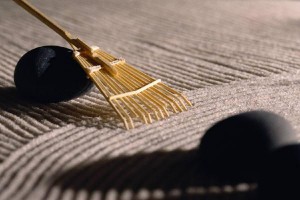 Gap Analysis
Gap analyses are conducted  to identify any variances between the current state of your organization's system, processes or performance to that required or expected by an external or internal authority.
We review your existing documentation, often off-site for cost savings. Upon completion of the Gap Analysis, a detailed report will be review at a meeting with Client management.
– Detailed report on Current System Status
– Corrective Action Plan with Priority and Level of Effort Identified
– Recommended Documentation


– Detailed Project Plan




– Project Team Assignments
Process Mapping
Process maps illustrate in detail the activities and interactions of your business processes both inside and outside your organization. They are necessary to understand the specific activities, personnel, tools and equipment, documents and records, methods, inspections and metrics used and produced within each process.
These are a valuable instrument to evaluate required and desired improvements as well as perform audits.
Documentation Preparation
We provide a complete documentation package that meets the requirements of your organization, applicable Standard, regulation and customer in an electronic format.
The appropriate extent of documentation (not just the minimum required) is determined by working with your organization; our documentation is designed to reflect the natural flow of your processes so that all personnel can readily understand their responsibilities and includes measurement and monitoring activities.
Internal Audits
Our personnel perform your organization's Internal Audits to determine compliance to the applicable Standard or Requirements as part of your implementation process and as a cost-efficient continual service following certification.
Our unbeatable expertise comes from auditors with years of RAB-certified Lead Assessor registrar experience.
Training
We train you at both the executive and operational levels and develop and conduct training for other special needs:
Quality Management System Implementation
Process Validation
Design Control
Process Mapping
Internal Auditor
Root Cause Analysis
Risk Management 
Good Manufacturing Practice (GMP)
Business Operations Management
We offer a wide variety of services that facilitate the institution of operational controls and measurements in your organization.  We can lend a hand with these tasks and manage and monitor projects for as long as you wish.
 

Risk Management

Project Management

Productivity Measurement and Analysis

Measuring Equipment and Software Calibration Systems

Supplier Selection and Certification
Engineering
Our experienced personnel can assist with the short-term engineering needs for your development, production and quality assurance processes.
Process Validation

Quality Assurance and Control Plans/Methodologies

Design Planning

Sampling and Reliability
Process Improvements
Even when the need for improvement is apparent, many organizations do not know how to go about planning, organizing, implementing and tracking an Improvement Project. That's where we can help. 
 

Increased Productivity

Shorter Lead Times

Reduced Scrap

Inventory

Higher Customer Satisfaction